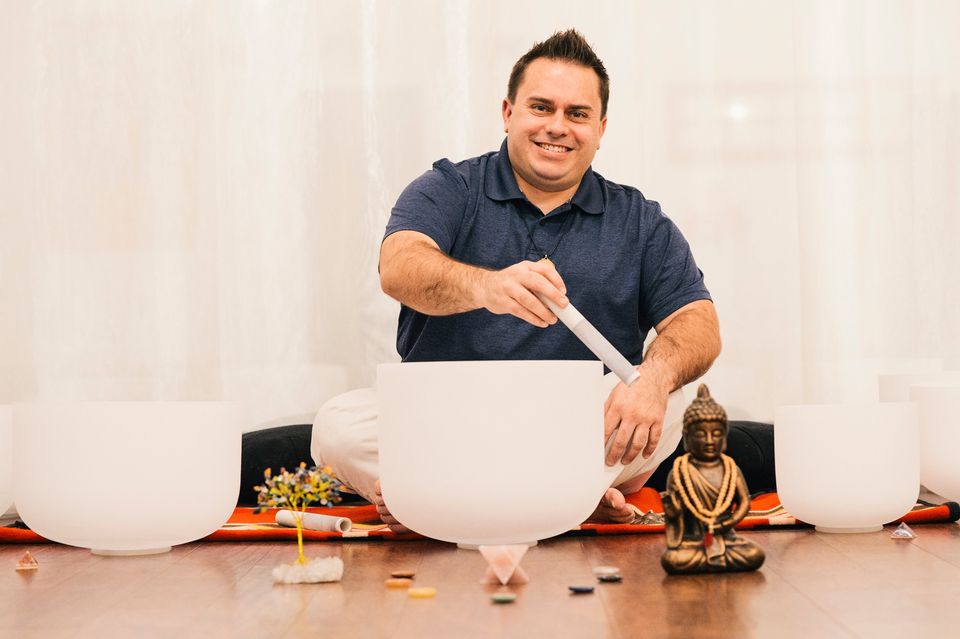 Experience a guided sound meditation using crystal singing bowls, Tibetan singing bowls, tuning forks, hand drums, and vocal toning. This experience will help bring awareness and healing intentions to the individual chakras for the purpose of creating stillness, balance and harmony to body, mind, and spirit. Join us for a truly restorative and soul-elevating experience with this sacred and harmonic medicine.
Participants are encouraged to bring a yoga mat, cushions, blankets and/or props for comfort.
Cost: $40 per person; YB students get a 10% discount.