"Knowing others is wisdom, knowing yourself is enlightenment."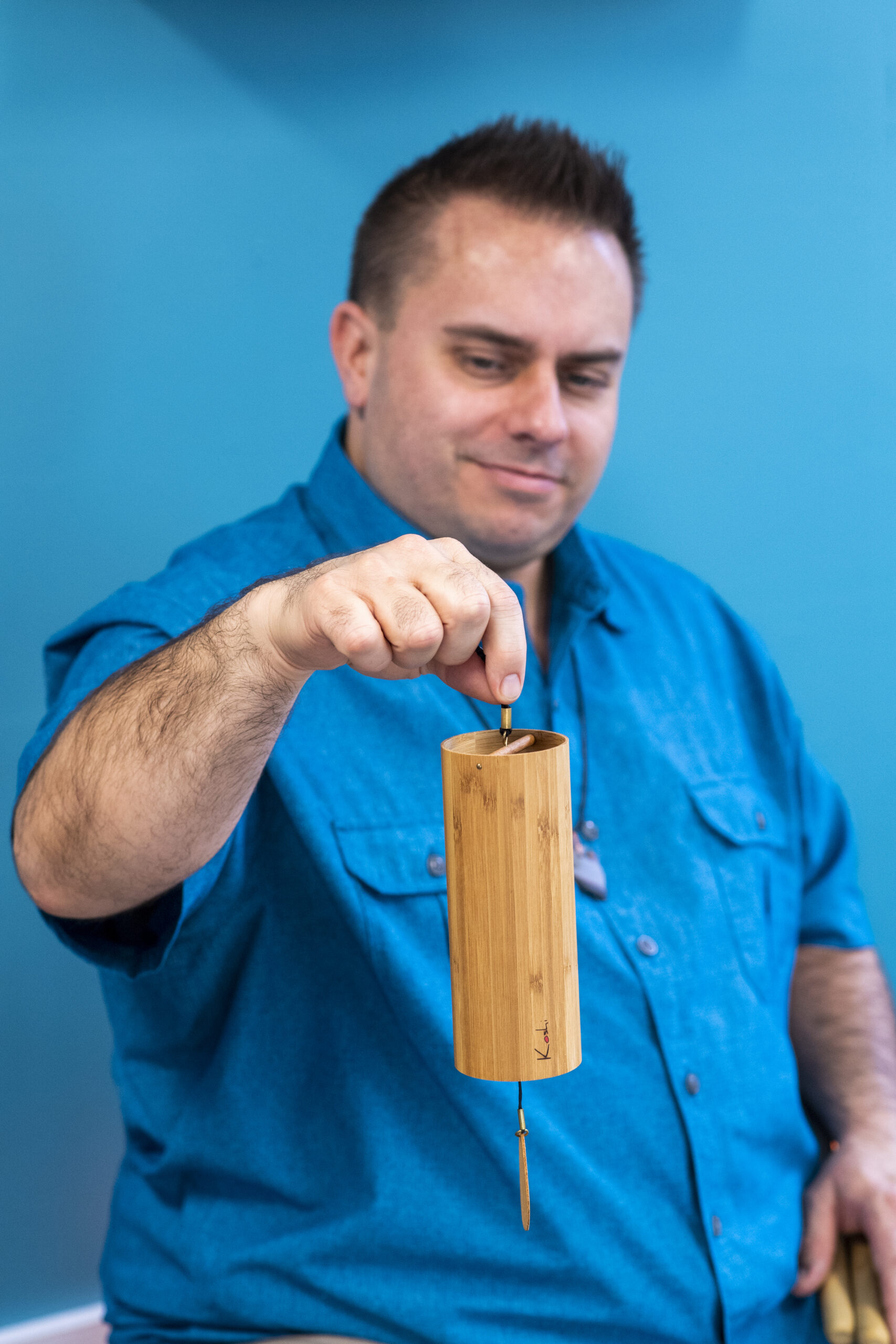 Sound Healer – Doctor of Chiropractic – Shamanic Healer
My journey as a Chiropractor began in 2003 when I graduated with honors from New York Chiropractic College in Seneca Falls, NY. I began my career working at Advanced Injury Treatment Center in Bedford, NH where my practice was focused on working with athletes and utilizing The Graston Technique as my primary method of working on injuries. During those 7 years, I started to realize that my heart and passion went beyond working exclusively with the structural body.
In 2010, I opened Back In Motion in Merrimack, NH as a place that offered complementary and holistic modalities that were in alignment with the philosophy, art, and science of Chiropractic medicine. For the next 5 years, I was blessed to work with members of SOMA Holistic Therapy which ultimately provided the environment I needed to further develop my intuitive and energetics-centered approach to Chiropractic care.
In 2016, I moved my office to Concord, NH as it was becoming apparent to me that I was ready to expand my offerings to include elemental Shamanic Healing, guided Sound Meditations, and workshops in the modalities of energy and vibrational medicine.
I have always taken a non-conventional approach with my practice and feel blessed to have various tools at my disposal to help my patients. I describe my approach as simple and straightforward. I work WITH my patients to find the areas of imbalance in their lives whether it's physical, chemical, mental, emotional or spiritual.
As a Holistic Chiropractor, Sound Healer, and Shamanic Healer, I am looking to support and guide you so that your True Authentic Self can come through and express itself through your life as intended, with ease, grace, peace and joy.
As a wise teacher once told me, I am not here to heal you. I am only here to show you the way. Everything needed for you to heal is already inside of you. If you are willing to take your foot off the brakes, then you can experience change and transform your life.